Photo by Jessicaalderson on Wikimedia
Before we dig into what Duvet Days are, let's start with a fact:
19% of workers admitted to "pulling a sickie" in one year alone. (Source)
That's one in five of your employees faking sickness to take a day off. So if it's happening anyway, why not take control, give it a name, legitimise it, and allow you to define the rules.
Duvet Days
Duvet Days were created by a UK based company called August One Communications way back in 1997. The popularity of Duvet Days has been up and down since, but seems to be back in favour at the minute. They allow your employees to call in at the last minute and take a Duvet Day, instead of faking a sick day. It sounds a little crazy I know, but stick with me…
Companies that offer Duvet Days tend to restrict an employee to two or three per year.  They can't be taken consecutively, the employee doesn't need a reason, and no questions should be asked. The day is then taken from their holiday entitlement – this is key. When an employee pulls a sickie, you lose that day; with a Duvet Day, the employee loses that day.
Culture
Duvet Days allow employees to be upfront, rather than having to "invent" an excuse for a sick day. This fosters a culture of honesty and integrity from your employees. The old saying goes: treat them like children and they'll behave like children.  Treat them like adults, with respect, and you'll get the same back.
I've worked in a company before where employees were not paid for sick days, but were allowed to use their holiday entitlement to cover their sick day instead.  This company were half the way there.  The employee was losing the day, but they were still being dishonest about it and calling in sick.
Flexible working is a growing trend in many sectors, and if you're in the kind of industry where it's a challenge to recruit and retain talented employees, then Duvet Days are simple way to offer an additional competitive benefit.
Potential Pitfalls
There are certain times of the year, or big events (if England ever reach a World Cup Final!) where Duvet Days have the potential to cause problems. The simple solution is to be aware of these times and stipulate that, for obvious reasons, Duvet Days cannot be taken.
For all of their champions, Duvet Days also have the odd critic too. The most common argument against them suggests that it gives people an easy justification for having too many drinks the night before, knowing they can take the next day off. The fear is this could make people less likely to take responsibility for their own behaviour. It's a valid point, but isn't it likely those people are already behaving like this and simply pulling a sickie anyway?
And indeed, Duvet Days are not appropriate for all types of company. Depending upon the industry, culture or average age of your workforce, you may feel that the concept simply wouldn't work for your particular business.
A Rose by Another Name
It might seen like a new idea, but it's actually been practised in similar ways for a long time. In India, employees are entitled to Casual Leave – usually one or two days that can be used to attend to personal matters, but can't be used for holiday.
South Tyneside Homes, who use The Holiday Tracker to manage their employee sickness, have implemented a concept called "Stuck Not Sick". If an employee has unforeseen childcare issues, or a burst pipe, they can ring in at the last minute and make use of a Stuck Not Sick day. The employee is essentially using some of their Flexi-time without prior approval.
In Conclusion
So essentially Duvet Days are a last-minute holiday.  The key is that they come from an employee's entitlement where a sick day does not, and that they contribute towards fostering an honest company culture.  I'd love to hear any feedback from people who have already implemented, or are considering implementing Duvet Days.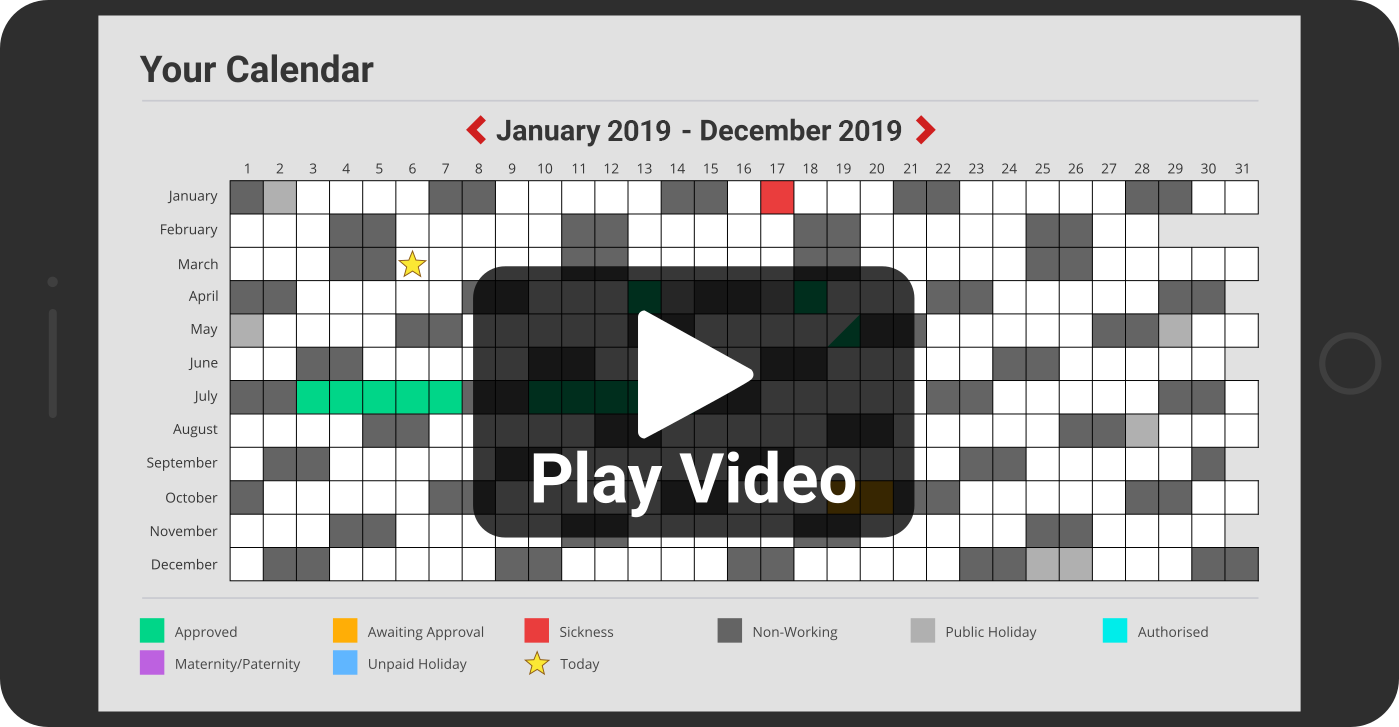 The incredibly simple
employee holiday tracker
If you're currently using paper forms and spreadsheets, then let us show you a better way to manage your employees' annual leave.
Start a 7-Day Free Trial