As of 1 April 2022, all final COVID restrictions are lifted. This passes the responsibility for making decisions and keeping staff safe from the Government over to business. While you can roll back any changes you've made over the past couple of years, it's worth taking time to do this strategically. This blog looks at how you can manage COVID in the workplace while also keeping staff safe.
How to Manage COVID Safety
While there are no more restrictions, the virus is very much still circulating within the community. As employers, this means you still need to have policies in place that protect your vulnerable staff and those who live with vulnerable people. It also means there will still be disruption, staffing issues and pressures on delivering your services.
Equally, you also have a raft of decisions about what you do when it comes to testing, sick pay, self-isolation and how you handle people who need time off to care for someone with COVID.
As a business, you now need to take infectious diseases, hybrid and home working policies into consideration in our business-as-usual practices. Living with COVID means that some of these policies will still be temporary while others are permanent.
Impact of COVID on Employees
What we do know is that every employee will have felt the impact of COVID on some part of their life. 3.7 million people experienced stress as a result of COVID and 1.8 million reported depression. This is a mental health crisis that will impact employers and businesses.
We also need to account for the financial cost of COVID, which in March 2021 stood at £251 billion and the cost to SMEs was double predictions at £126.6 billion. How we manage COVID now will make a difference in how well a business can weather any future changes.
What Employers Need To Do Now
There are several decisions employers need to take to manage COVID now restrictions have gone. Let's start with lateral flow testing (LFTs). LFTs will help detect asymptomatic cases in your business and determine if someone is off sick as a result of COVID.
Testing
As tests are no longer available for free on the NHS, you need to decide whether you are willing to provide these through your company. This is a health and safety decision that depends on whether you need to protect vulnerable members of staff. It may also be a temporary measure until we know more about how virulent the disease remains.
You then need to look at whether staff should self-isolate when they test positive. And if they do so, will you cover pay, sick pay, or ask them to take it as unpaid leave? Or are they able to work from home while isolating?
Absence Management
While variants continue within the community, you may find members of staff contracting COVID multiple times and we know that symptoms can need proper rest and recovery.
As part of this, you should review your current absence management policy and judge whether it needs updating to account for multiple absences as a result of COVID.
Likewise, any parents or carers may need additional time at home should their children or other dependents contract COVID and it leaves them without the childcare cover they need to work from the office.
Again, this is a policy that you may need to change and adapt with time.
Homeworking Policy
Homeworking gives one solution to the issue of self-isolation here. If an employee is able, they can continue their job from home while self-isolating or caring for others. This will reduce the need for absences and maintain levels of productivity within your team.
There has been an increase in flexible work requests in 2021 as a result of the pandemic. Employers should now be looking at how they approach flexible work requests and if decision-making needs to change as a result of homeworking over the past two years.
While the government has currently sidelined changes in the law around flexible work, employers can still put in their own policies and guidelines.
One of the complexities of home working is health and safety. In the office, you can assess whether the workspace is appropriate for an employee's physical needs. At home, this is more difficult to judge.
We also know that working from home can often blur the lines between home and work life. It can have a negative impact on wellbeing and feeling connected. You and your staff need to find a balance here that works for the business and for them. When you get to that mutual agreement, make sure everyone knows your decision and the reasons behind it.
Infectious Diseases
One of the changes that need to have a permanent consideration is an approach to infectious diseases in the workplace. As we've learned over the past few years, the best way to control infectious diseases is with good hygiene. Mask-wearing, hand washing, keeping surfaces clean and maintaining a distance when you are ill are all important factors in reducing risk.
You do not need COVID for an infectious outbreak in an office. Having these policies in place can help reduce other instances such as norovirus, chickenpox, and flu from spreading. This in turn will help reduce absences.
Communication
Your final key to creating post COVID safety at work is to make sure you communicate the changes to your staff and explain why these changes are taking place.
Ultimately, you need your staff to act and behave in the right way to keep the workplace safe. This is done through clear internal communication and from your leadership team modelling what is expected of everyone else.
Post-COVID
We will eventually move into a time when we live with the virus. Right now, we are still in a transition period. Businesses need space to experiment and work out what's right for them and their teams. It means testing ideas and being confident about the change if the plan isn't working.
Having a flexible approach will put you in a good position for whatever comes next.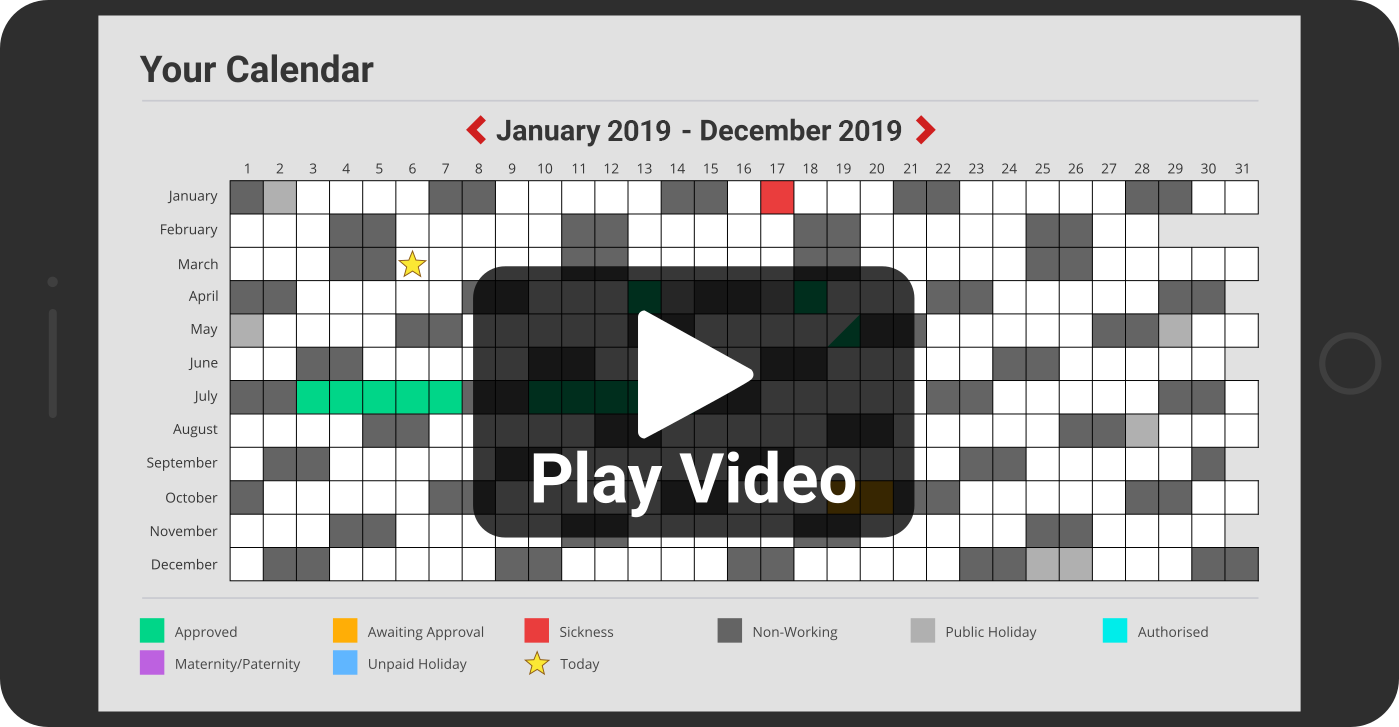 The incredibly simple
employee holiday tracker
If you're currently using paper forms and spreadsheets, then let us show you a better way to manage your employees' annual leave.
Start a 7-Day Free Trial