It is an employees' market right now. There are more job vacancies than people able to fill the roles. People are reassessing their work-life balance as a result of the pandemic. And they are not afraid to resign. While the extent of this depends on your industry, it's still important to make sure your hiring brand is on point so you can attract the best talent and retain them.
In this blog, we look at why you need to consider your brand when hiring and what you can do to attract the right people.
Brand Your Hiring Process
While your potential candidates are likely to know your brand before they apply, the hiring process is the first point they see behind the scenes. What happens during this time gives them an understanding of your values and culture.
Marketing your company is not the same as marketing your product. You are attracting quality over quantity. This means you need to sell your organisation as much as your candidate sells their skills.
From the point of first exposure – the job advert – to the final job offer, you need to be telling the story of your employer brand. Your choices through every step of this journey tell your potential talent about how things are done at your company. And the biggest unknown for any applicant is what actually happens once they start a new job.
If, for example, you send a confirmation and timeline for the application process, it will leave a different impression than if applicants CVs disappear into the ether where they are only contacted when successful. Almost half of the people who apply for a job never hear back that they have been unsuccessful. More worryingly, is those who make the shortlist, don't find out until much nearer the time. Keeping up communication will help you build a better hiring brand.
What Makes a Hiring Brand?
50% of people will look at how your company presents itself online. They will check out your ethics, values and culture before they apply.
When we talk about culture, it does not mean having a beer fridge and bean bags in the breakout area. It's about how your leadership works and what your staff say about the company when you're not listening. While some of this may not be visible to external applicants, people will do due diligence on sites like Glass Door to see what ex-employees say about the business.
If you're not attracting the right kind of talent for your vacancies, it may be time to look at how you are presenting your culture online.
You'll also need to look at how you're communicating the learning and development you offer as part of your organisation.
Potential talent is also looking to how you manage flexible and remote working. Set hours of work are slowly being replaced by productivity and output for organisations where this is possible as part of the role. They will also look at whether you list basic employment rights, such as 28 days' holiday, as a benefit. Or whether the benefits you do offer are relevant to their needs. All of these elements contribute to your employer brand and how competitive you are in the recruitment marketplace.
Establishing and communicating your employer values with your staff is important. This will help you retain and engage your current talent. Your existing staff will also create brand ambassadors to attract others through the door.
Benefits of Developing a Hiring Brand
Aside from attracting the best talent and filling your open roles, a positive hiring brand can also help reduce turnover by 28% and has the potential to reduce the cost of hiring by half.
So you can capitalise on this change in priorities for many people, while also developing your existing talent to create a stronger organisation.
How to Create a Hiring Brand
Look at your current process and see where applicants drop out of the process
Make sure you communicate your values both internally and externally
Maintain communication throughout the hiring process
Let people know about your learning and development programmes
Share your leadership values
Make sure both current and ex-employees talk positively about their experiences
Keep your website and social media up to date.
This will help you find the right candidates who align with your culture and values as well as help you retain them in the long term.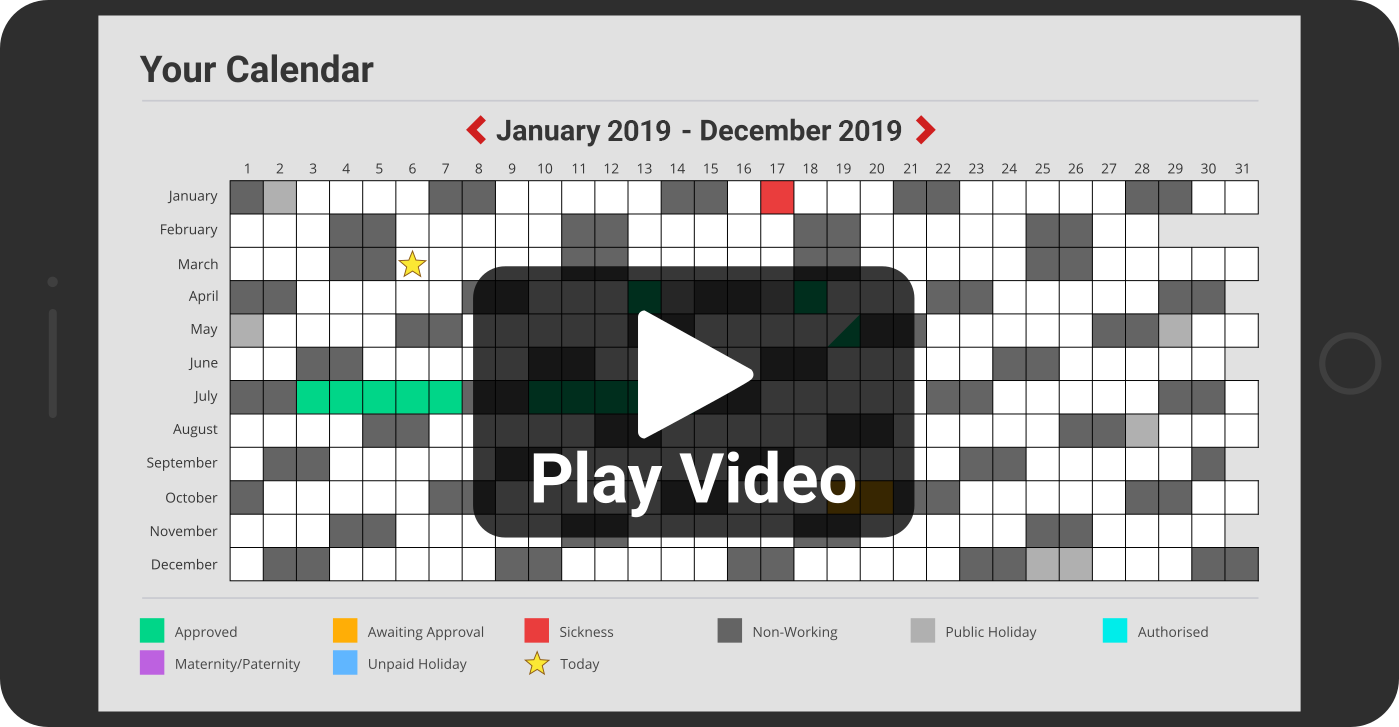 The incredibly simple
employee holiday tracker
If you're currently using paper forms and spreadsheets, then let us show you a better way to manage your employees' annual leave.
Start a 7-Day Free Trial