There is a new bank holiday to celebrate the Queen's Platinum Jubilee in June 2022. Extra bank holidays can cause confusion for employers. Do you need to pay for extra bank holidays? Is it an unpaid day off? Do you need to close up shop for that day at all? Or does it come from your employee's statutory holiday allowance? We'll take a look at some of the complications an added bank holiday can throw at employers and what you need to do.
Check the Contracts
The quick answer to do companies have to pay for extra bank holidays is to check the contracts. Depending on how the contract words the holiday allowance is the starting point for whether or not you need to pay for the extra bank holiday.
Statutory Holiday Allowance
You need to give your employees 5.6 weeks' holiday minimum per year, for a full-time employee, this equates to 28 days – most employers include the public holidays in this figure. In a normal year, in England and Wales there are 8 public holidays (Scotland have 9 and Northern Ireland 10), which leaves your employees 20 additional days to take (19 in Scotland and 18 in NI).
If an employee works part-time then their entitlement is proportional to the hours they work. Calculating what part-time employees are entitled to can prove difficult. The Holiday Tracker automatically calculates your employees' entitlement for you – find out more here.
Contract Wording
When it comes to next year's extra day, the wording of your employment contract is important. Below are a few examples for England and Wales:
"20 days plus eight days' bank/public holiday" – You're stipulating that the employee is only entitled to eight bank holidays, so they're not necessarily entitled to take the extra day as paid holiday. If you're closed that day, then you can require they use one of their remaining 20 to cover it.
"28 days holiday" – Equally, if you don't mention the public holidays at all, but include them in their entitlement, then an employee will be expected to use their entitlement to cover all public holidays, and in the case of next year, this means all 9.
"20 days plus bank/public holidays" – In this case you're including all bank holidays without stipulating how many there are, so you'll have to give them an extra paid day in 2022. The only exception to this would be if you specified which public holidays were included.
You may want to prepare by issuing new contracts that makes it clear what happens when there is an extra bank holiday. This will help your staff understand what's expected and whether they can take the day off – paid or unpaid.
When You May Want to Pay for Extra Bank Holidays
Paying for an additional bank holiday is a gesture of goodwill between you and your employees. It recognises that your team needs an extra break. This will help build loyalty and trust with your talent. Some considerations you can make are around how productivity is managed in the days running up to and after the bank holiday. These days could make up for the lost time in work.
When You May Not Want to Pay for an Additional Bank Holiday
If your business has been hit hard by the pandemic or Brexit then it may not be feasible to offer an additional paid bank holiday. Not every industry closes for bank holidays and for some, this may give them an additional boost to cash flow following a very disrupted couple of years.
How you communicate your decision on the bank holiday is crucial. If you are closing your doors for the day but asking staff to take it from their statutory leave or unpaid, make sure you explain the decision and the reasons behind it to your employees.
Remember that extra bank holidays will also impact childcare. While many parents and carers will plan for this as it is likely to fall into a half-term period, other carers may find their childcare options closed for the day. Take this into consideration when deciding whether or not you want to pay for the extra ba\nk holiday or even open on that day.
Finally, whatever decision you make as a business around the bank holiday you need to make sure that it is fairly applied across all members of staff. This means taking into account anyone who works part-time, flexible or on a zero-hours contract. By doing so, you'll be reducing your risk of grievances from employees who feel unfairly treated.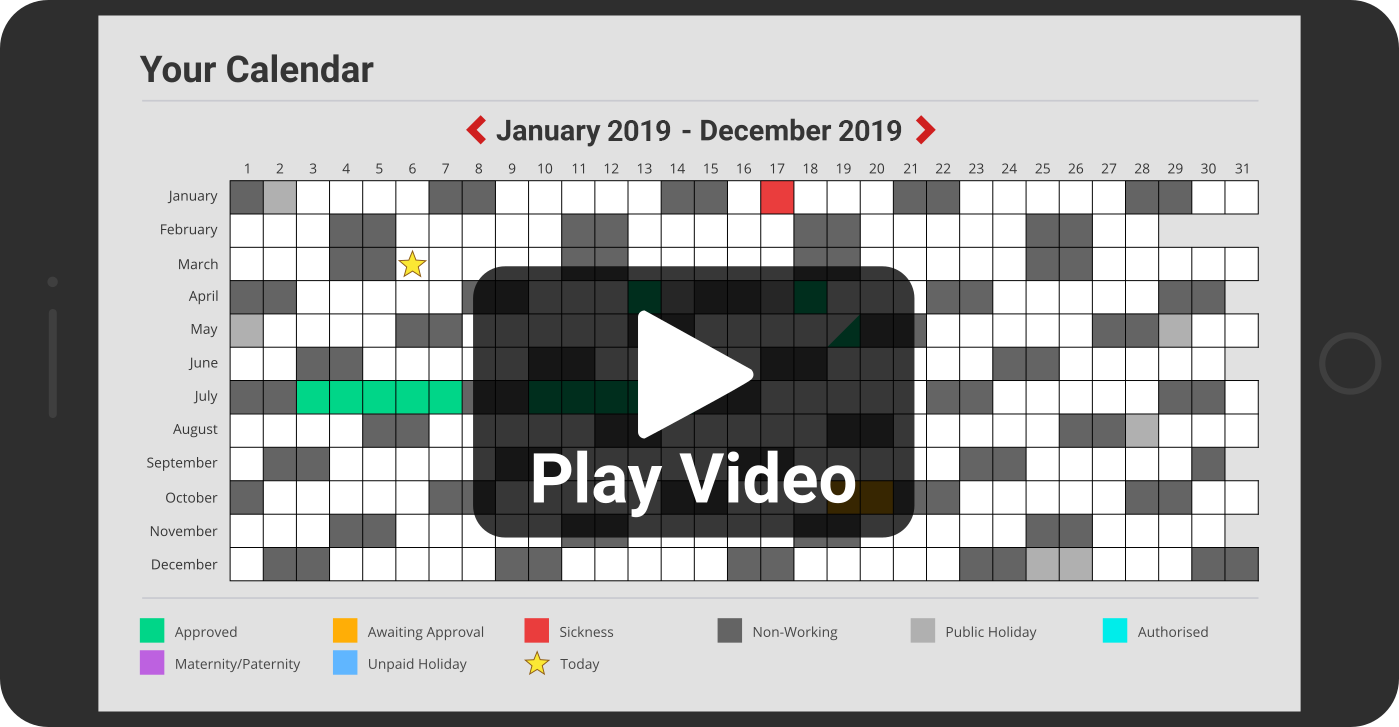 The incredibly simple
employee holiday tracker
If you're currently using paper forms and spreadsheets, then let us show you a better way to manage your employees' annual leave.
Start a 7-Day Free Trial