9.3 million employees in the UK have been placed on the government's furlough scheme since March 2020. And rule changes in July allow a phased return to work.
The scheme has changed over the year and will now run until the end of April 2021.
It is a complicated scheme that was brought in quickly. And nothing like it has ever been done before. So, there are questions and grey areas around how it operates. Holiday entitlement is one of these areas. Let's look at how the furlough scheme affects an employee's paid time off.
Can Employees Take Holiday During Furlough?
The simple answer is yes. But the details are more complicated.
If someone takes holiday during furlough, they have to be paid 100% of their wages. The government will still pay up to 80%, but the employer must top the employee's wages up to 100%.
Depending on when the employee takes the holiday impacts if the government covers things like tax and national insurance.
From August 2020, the government will pay up to 80% of someone's wages up to £2,500 for the time that they're on furlough. They'll also cover NIC and pension contributions for the hours the employee is furloughed.
From September, the government will pay 70% with a cap of £2,187.50. Employers must then pay NIC and pension contributions. As well as another 10% to top up the employee's wages to 80%.
In October 2020, the scheme was due to change. But the changing nature of the pandemic has given businesses and extension and further support from the government.
Does Holiday Entitlement Still Accrue When an Employee Is Furloughed?
Yes.
If an employee is furloughed, their holiday entitlement still builds up. As long as they're employed by the company, they're entitled to the same holiday as any other employee. In the UK this is 28 days (including bank holidays), plus any additional holiday as agreed in their employment contract.
Employees can carry up to 20 days of their statutory entitlement across for up to two years.
If their leave can't be carried over for any reason, employers must allow their employees to take the paid time off before the end of the leave year.
An alternative option is to make it compulsory for employees to take their holiday during a set period. For example, some businesses that are quieter during the summer often make it compulsory for employees to take two weeks off in August. This is still allowed, but if the employer wants an employee to take that holiday time, they must give them advanced warning. This must be at least double the duration of the holiday time.
One possible way to do this is to have employees take a week's holiday at the end of their furlough period. This would mean the employer pays their full wages for that week though as they'd no longer be furloughed.
So Employees Get Their Holiday and Have to Take It – No Matter What?
Yes.
Many businesses getting back on their feet may be uncomfortable with employees still having 28 days off if they've been furloughed for months. But it's like garden leave: they're paid to not work for the company. Paid time off that's accrued still counts and can still be taken during that time.
If a business prevents employees from taking the holidays that they're entitled to, it could lead to legal action.
Conclusion
Furloughed employees are entitled holiday time – or holiday pay. Their paid leave will still accrue whether they were furloughed or not. The government have increased how much holiday can be carried over to help businesses and employees get back on their feet.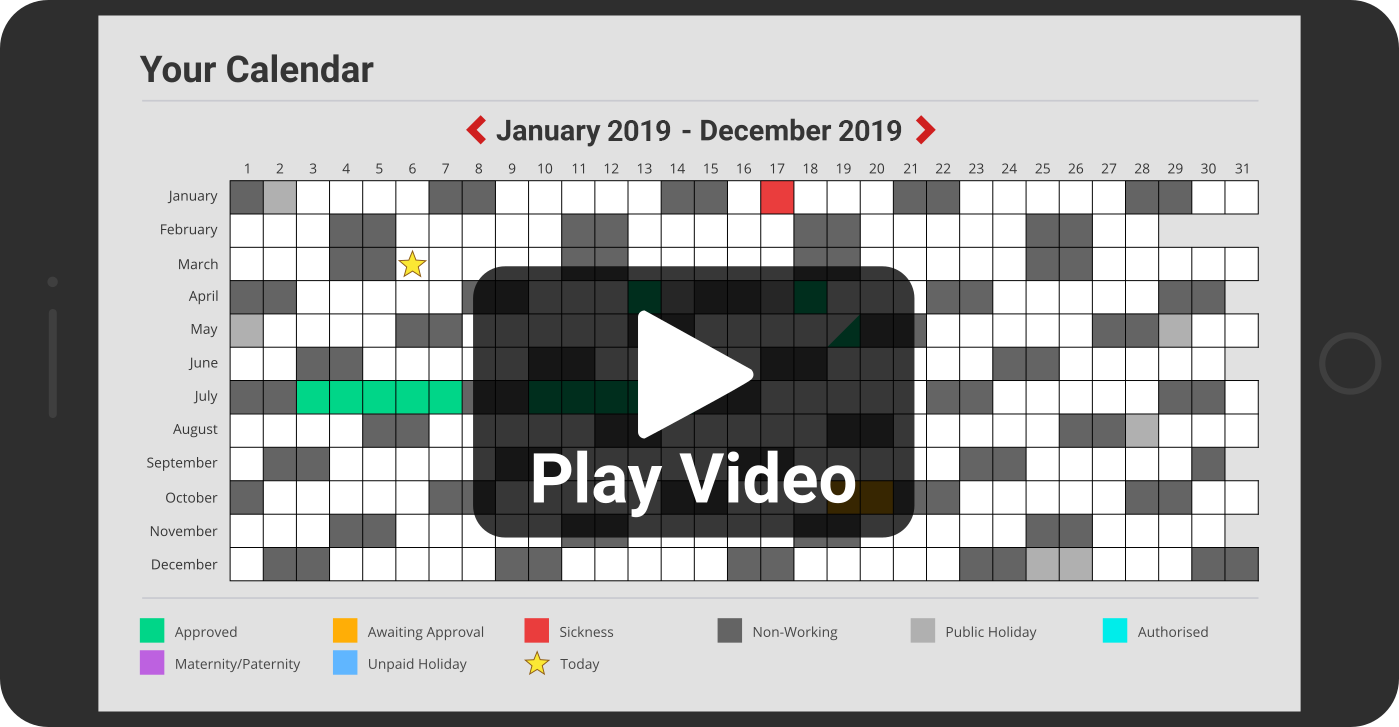 The incredibly simple
employee holiday tracker
If you're currently using paper forms and spreadsheets, then let us show you a better way to manage your employees' annual leave.
Start a 7-Day Free Trial