Managing employee wellbeing is always important. Right now, though, it's vital. Many people struggle with the effects lockdown on their personal and work lives. It's made a lot of us realise how important having a routine can be.
While it isn't on employers to manage every aspect of an employee's wellbeing, there are some things you can do to help employees and ensure they remain happy and productive during this difficult time.
Hold Regular Check-ins
Many managers assume that if an employee doesn't seek them out and raise an issue, then the issue doesn't exist. This isn't the case – some employees think their boss is too busy to be able to help, or they simply don't want to bother them.
Holding regular check-ins with employees ensures that they know they can talk about any work issues that are on their mind. It creates a more open and trusting environment, something which is even more important now than it used to be.
Be Flexible
It is important to be flexible when managing employee wellbeing. What one employee needs may be different from what another employee needs. As we adjust to the so-called new normal, it's hard to find a setup that will work for everyone. Some people may want to return to the office, while others may have decided they prefer to be at home.
Whatever the situation, see what you can do to help before dismissing what an employee needs. It could be better equipment, a more flexible schedule, or getting more support from the team.
For employees who are more at risk – such as those over 60 or with underlying health conditions – see what you can do to offer additional support, whether that's offering a supportive ear, or making sure they have the equipment to be able to work from home long-term. There's nothing worse right now than an employee that's already at risk being put more at risk by their employer because they need the wage.
Put Provisions into Place
If employees can't work from home, putting provisions into place is the best way to show them you're listening.
Things like spreading desks out, providing devices that beep if a colleague gets too close, or adding Perspex screens between desks. These all help employees to feel safer and more secure in their workplace, something which is more important than ever right now.
Share Resources
When people need support, sometimes they don't know where to turn. One way you can show support is by sharing details of places that can help employees with any issues they're facing right now. This could be the Samaritans, Citizens Advice Bureau, food banks, or a local charity.
Depending on your setup, this can be done in a company-wide email, or placed on the homepage of the intranet to make sure it's easy to find.
Anything helpful in terms of what's going to affect the business or employees in general could also be shared, such as updates from the government's daily press briefing.
It could even be used to link to websites and apps to help with mental health, physical health, meditation, or time management.
Find New Ways to Connect
Businesses that used to have regular socials as part of their culture have had to cut these out and won't be able to hold any for the foreseeable future.
That doesn't mean employees don't still need ways to relax after a long day at work, or a way to get to know their colleagues beyond the 9-5.
Things like quiz nights, online games, and virtual pub nights help employees to relax after work while still connecting with their colleagues. These things help to build morale and boost employee's moods.
Conclusion
It's more important than ever to support employees and help them look after their mental health. These are just some of the ways you can do just that.
In times of crisis, small gestures can go a long way and shouldn't be underestimated. It's these small acts of kindness that you may forget, but that employees will remember for a long time to come.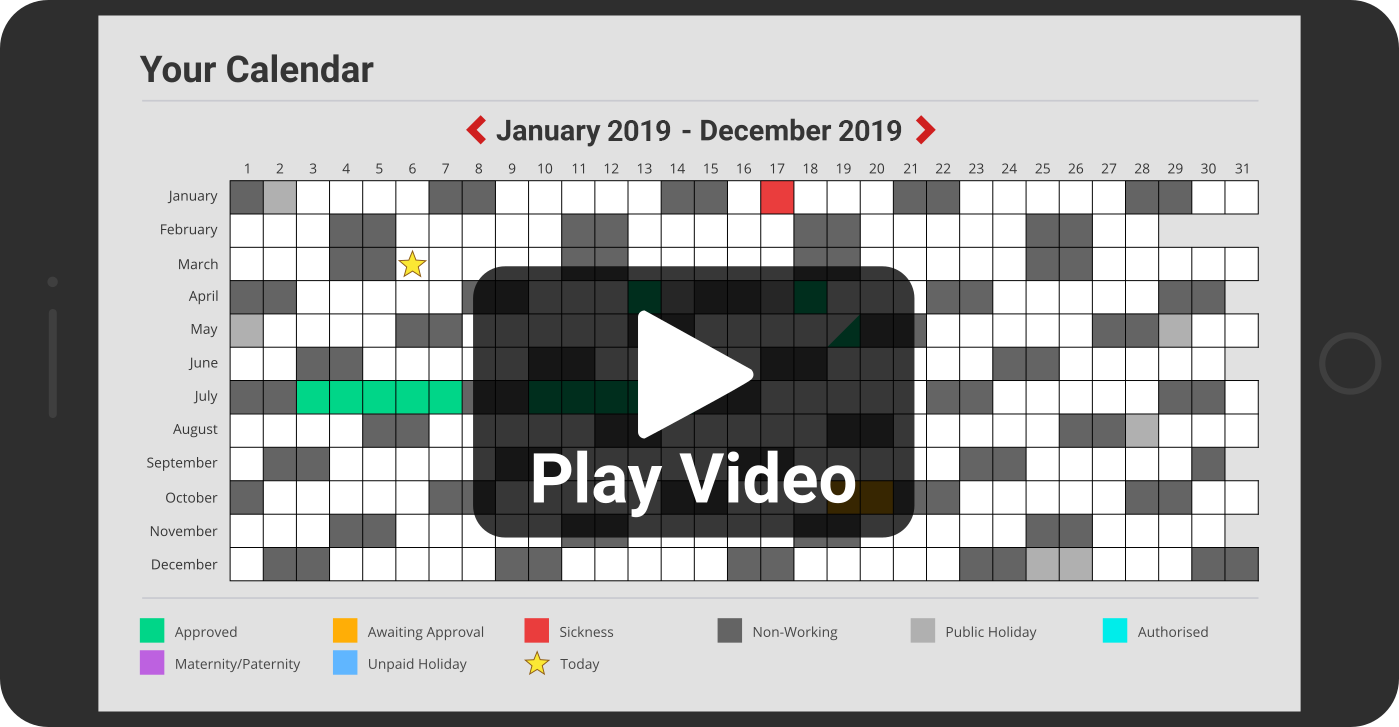 The incredibly simple
employee holiday tracker
If you're currently using paper forms and spreadsheets, then let us show you a better way to manage your employees' annual leave.
Start a 7-Day Free Trial