As an employer, it's important to know the employment law concerning bank holiday entitlement and other public holidays.
Bank holidays tend to take place on a Monday and the UK has other public holidays, such as Christmas and Good Friday.
Within the UK there are between eight and 10 public holidays a year, depending upon the exact country. Use the drop down boxes below to see the public holidays for a given year and country.
Four things to know about bank holiday entitlement:
1. Statutory holidays
In the UK, an employee is entitled to a statutory 5.6 weeks holiday each year, which equates to 28 days for an employee working five days a week. The 5.6 weeks can include the public holidays, but you should be clear in your employment contract whether the entitlement includes bank holidays, or is in addition to the public holidays.

For example, in England, there are eight public holidays so you could list an employee's entitlement as being 28 days (including public holidays) or 20 days (plus public holidays).

2. There is no statutory right for employees to take bank holidays off.
While most office-based businesses will be closed on public holidays, there are plenty of industries that require their employees to work some or all public holidays. It's entirely up to the company, but your policy should be clearly documented in your employees' contract.
3. Employees cannot refuse to work on a bank holiday
As long as it's in their contract, staff cannot refuse to work on a bank holiday. It's a common-myth that if you are working on a public holiday then you should be paid more. There is no statutory right for staff to get paid extra for working on a bank holiday.
However, many employers pay their staff extra on public holidays as an incentive and to boost morale. It's not a legal requirement to do so. As an employer, you should make you include this in the employment contract.
4. Treat part-time employees the same
If you have part-time employees then you need to give them a pro-rata of the bank holiday entitlement so that you treat them the same as your full-time staff. Remember that to do otherwise leaves you at risk of a grievance and employment tribunal.
If you need further reading, our article, Fair Bank Holidays for Part-Time Employees goes into detail about how to achieve this.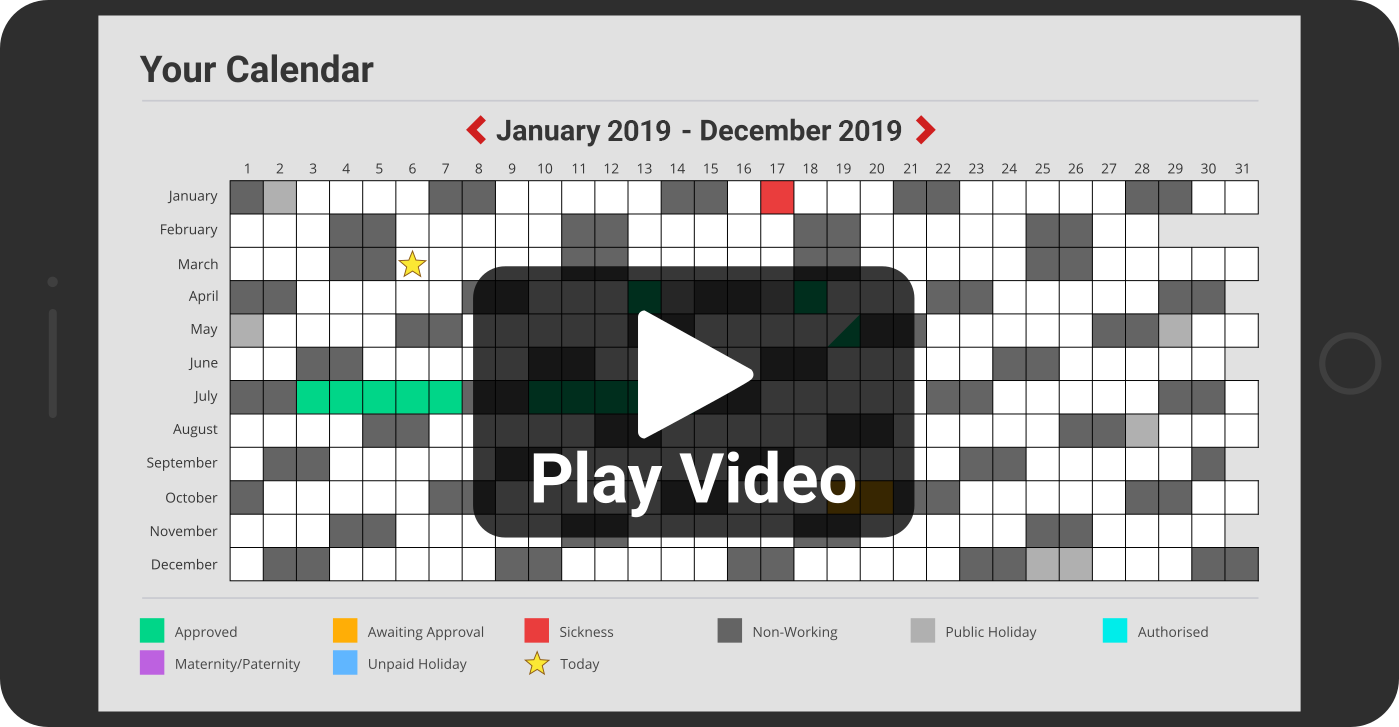 The incredibly simple
employee holiday tracker
If you're currently using paper forms and spreadsheets, then let us show you a better way to manage your employees' annual leave.
Start a 7-Day Free Trial