Having a positive company culture has become the rule not the exception for all businesses, big or small. While difficult to define, you'll know it if you've got it. Culture is the vision, values and belief system of your business. It is the personality and heart beat of your company. If you get this right, a positive company culture can attract and retain the best staff, motivate employees and increase productivity.
Creating a Positive Company Culture
How your employees feel about your company will make a massive difference to its success. Therefore, you've got to get it right when creating a company culture. Consider the benefits you offer to staff. Do they show that you value your employees' contributions to the company? The benefit off staff benefits are numerous. Check out our blog that explores exactly why: How Employee Benefits Can Benefit You.
Another simple step to demonstrate you value employees is to include them in the discussion. Share with them what you believe to be the company's vision and values and see if they agree. Communication is important. Make values, ideals and expectations crystal clear. If you want staff to uphold and maintain your company culture they have to believe it: they should see, feel and hear these values all day, every day.
A huge part of a successful company culture is nurturing strong relationships. If you are going to do this properly, then you must involve your employees. Encourage employees to offer ideas, and where possible, include them in decision making. Consider group events that make everyone feel part of the team, and discourage individuals from becoming isolated. Remember to reward employees by recognising their hard work, or those times when expectations are exceeded. Create culture champions who embody company values and lead by example.
Maintaining a Positive Culture
Once secure, you'll need to work at maintaining a positive company culture. As well as including current employees, you need to think about your future employees. If you hire someone who doesn't reflect your core values, they could be detrimental to the positive environment you have worked so hard to build. As part of the interview process, it's vital that you make your values clear, and include questions that help establish if the candidate in front of you, not only has the best skills for the job, but is the right cultural fit.
Is It Part of Everything You Do?
You should live and breathe the culture you want to create. As with most things you need to start at the top: management should model the behaviour they expect from staff. Company culture can not be a gimmick, if its going to be believed, adopted and maintained by all staff. You must weave these values and beliefs into every facet of your business from recruitment to training to performance management.
Avoid the Trap of a Toxic Culture
A toxic culture is fed by lack of communication, office politics and tension. Once entrenched, it can be a challenge to change so ideally you need avoid it altogether. However, if you find that your business has fallen into the toxic culture trap, then the steps above should aid you into transitioning into something more acceptable.
To summarise: be clear and communicative; model your values and thread them through your company practices and remember to reward staff who champion your companies core values. Finally, make the conduct you expect the norm. No-one wants to be the odd one out, so you need to establish that the status quo is the behaviour that reflects you company's culture, anything else should seem seen as strange.
23 Billion Pounds Wasted
Research has shown that poor company culture is costing the British economy £23.6 billion per year. The smartest, most talented employees are looking at the bigger picture. The bar has been raised. A good salary is certainly attractive, but it's no longer enough; people expect more. They want to work for businesses that care; and customers are now paying much more attention to company ethics. If you want to attract and retain talented, motivated staff and create a positive brand for your business, then the importance of a positive company culture cannot, and should not, be ignored.
Ultimately, you want staff who are happy to come to work. More and more businesses are recognising the rewards that come with building and maintaining a positive company culture: attract and retain talent, more motivated staff, increased productivity and a strong company brand.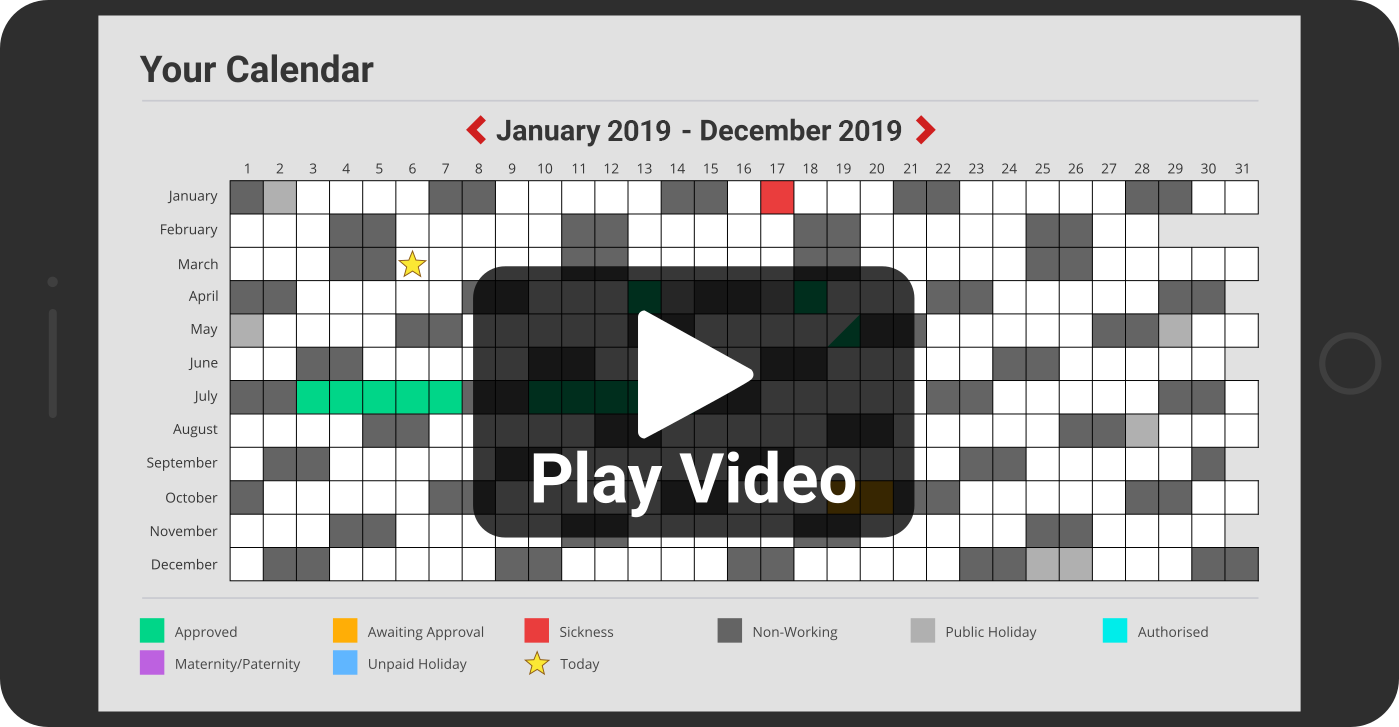 The incredibly simple
employee holiday tracker
If you're currently using paper forms and spreadsheets, then let us show you a better way to manage your employees' annual leave.
Start a 7-Day Free Trial