Photo by rawpixel on Unsplash
Sickness absence can have a massive impact on small businesses.  In fact, studies show that preventable sickness absence is costing the UK economy around £900 million a year.
Unfortunately it's an area that's often poorly managed.  Below are three reasons why an absence management system, like The Holiday Tracker, can help you make an impact within your own business.
1. A robust and consistent approach to recording and monitoring employee sickness
If you don't currently have one robust system to manage annual leave and absence, then you're probably already aware of the frustrations and problems you're facing.
Having the whole process in an online system specifically designed for the task, creates a framework for best practice, and ensures the quality of your data.  It also ensures that employees and managers know exactly what processes are expected to be followed.
2. Identify sickness trends
A good absence management system enables you to track and report on sickness in real-time.  You should be able to run and share reports with the click of a button, giving you insights into the sickness within your business and helping you spot trends.
The Holiday Tracker contains reports that show the number of times an employee has been off sick, as well as the total number of day's sickness.  If an employee is regularly calling in sick on a Monday or Friday, then Sick Days Heat Maps will help you spot those patterns.  And the Bradford Factor can be used to identify employees whose frequent sickness is causing disruption to your business.
3. Modifying employee behaviour
There is a phenomenon known as "reactivity" that occurs when individuals alter their performance or behaviour due to the awareness that they are being observed.
If your absence management system shows employees how many days sick they've taken, then this is where reactivity can occur.  Each time an employee logs into The Holiday Tracker to make a request or check their remaining entitlement, their sickness information is also shown.
You can't know if your sickness problem is getting better or worse if you're not measuring and analysing your employee sickness in a robust system.  If you'd like to read more on this, check out our blog post on Why, How and When to Measure Employee Sickness.
If you'd like to try The Holiday Tracker for managing absence, why not sign up to a free trial using the button below.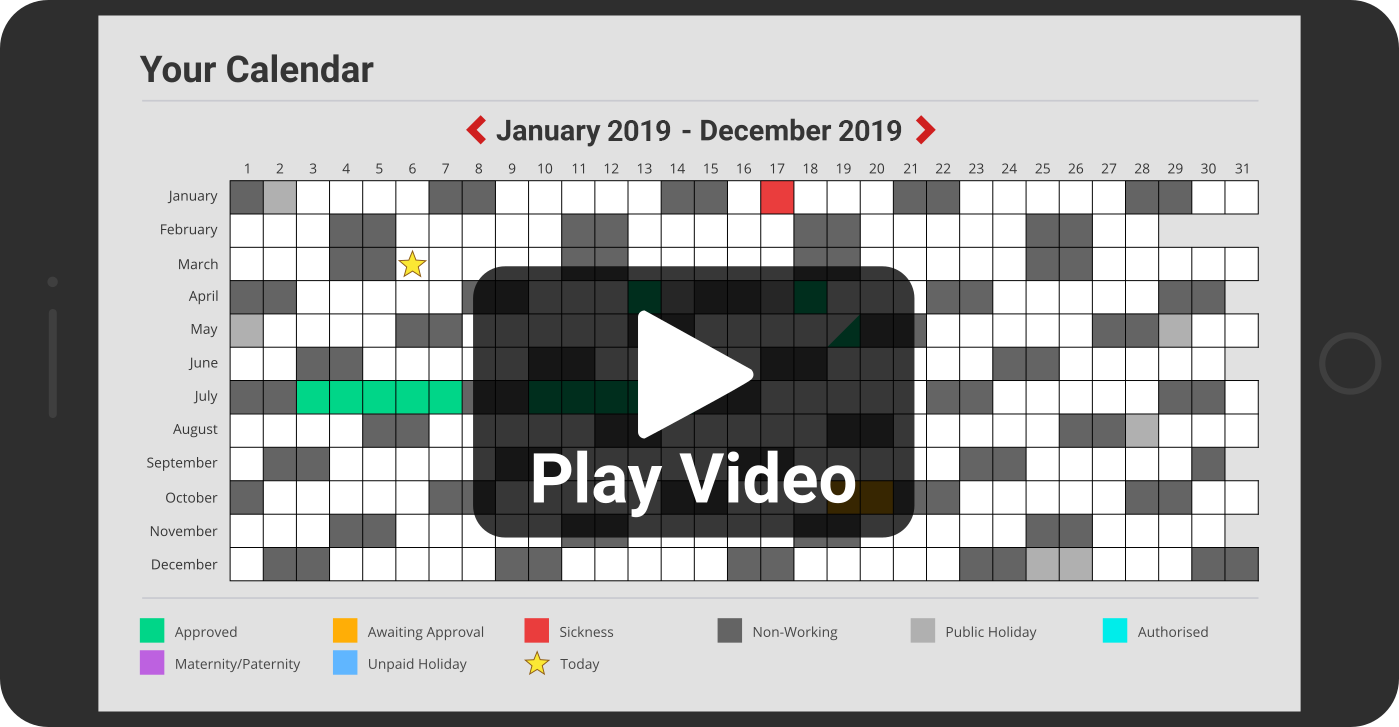 The incredibly simple
employee holiday tracker
If you're currently using paper forms and spreadsheets, then let us show you a better way to manage your employees' annual leave.
Start a 7-Day Free Trial