Photo by Csongor Schmutc on Unsplash
Podcasts have been around since 2004, but have really grown in popularity in recent years. Think of them as miniature radio shows you can listen to whenever you want. They're a great way to make better use of time you usually waste, such as travelling to work.
Whether you're fighting your way through traffic in the car, or staring out the window of a train, listening to an HR podcast can be great for keeping up to date with industry news and discussions; understanding what your peers are talking about and gaining a fresh perspective on HR.
You can download them to your smartphone before you leave the house or stream them through the airwaves if your data plan permits it. If you're new to it all, we've included pointers for both iPhone and Android devices at the bottom of this article; but first, let's dive into the podcasts:
Employment Law and HR Podcast
Average Episode Length: 15-20 mins
Release Schedule: Twice Monthly
Recorded twice a month from her base in the Isle of Wight, Alison Colley produces an informative look into the Law and best practice for managing and recruiting staff, and for dealing with any issues that may arise.
Alison is a solicitor and HR specialist and founder of REAL Employment Law Advice. She's produced over 97 episodes of the podcast over the last 4 years.
Access the Podcast: Web, iTunes, Stitcher
XpertHR
Average Episode Length: 15 mins
Release Schedule: Twice Monthly
Hosted by a range of HR and employment law experts, the XpertHR podcast features authors, editors and guests HR for professionals.
The podcasts are practical and informative and cover all the big topics in HR, L&D and employment law.
Access the Podcast: Web, iTunes
CIPD
Average Episode Length: 15-20 mins
Release Schedule: Monthly
The CIPD podcast offers "the hot seat" to a range of movers and shakers in the HR industry, ensuring you get a broad range of advice, opinions and experience from the HR industry.
Focusing on workplace, HR and L&D issues, the back catalogue features hundreds of episodes charting the ebb and flow of the HR profession over the last four and a half years.
Access the Podcast: Web, iTunes
How to Listen to Podcasts
iPhone
Thankfully Apple have you covered with both a great podcast app (called Podcasts) already installed on your iPhone, and a comprehensive podcast directory built into the app. You can search for any of the podcasts mentioned here from within the app, or if you click one of the iTunes links in this article, the Podcasts app should open and take you right to the podcast.
Once you find the podcast you're interested in, either play the episodes one-by-one, or hit the Subscribe button and the app will keep you updated as new episodes become available.
Apple have a great support article if you need any further help: https://support.apple.com/en-gb/HT201859
Android
There isn't currently a default Android app for listening to podcasts, but there are plenty of cheap apps and other offering out there to make things easy.
Pocket Casts is a podcasting app and podcast directory that aims to make it easy to find and enjoy podcasts, boasting a directory of over 300,000 shows. Pocket Casts isn't free, but at £2.99, it's cheaper than a Starbucks coffee, will last a lot longer and dare I say it, will hopefully bring you more joy in the long-term!
Stitcher is a free podcast app and service that provides access to a host of podcasts while hoping you'll upgrade to their premium service which offers high quality content you can't get elsewhere:
If you want to check out some alternatives, the following article is a good place to start:  How to Download Podcasts
On Your PC
We've included web links to all of the podcasts above, you can play these straight from your web browser from the website.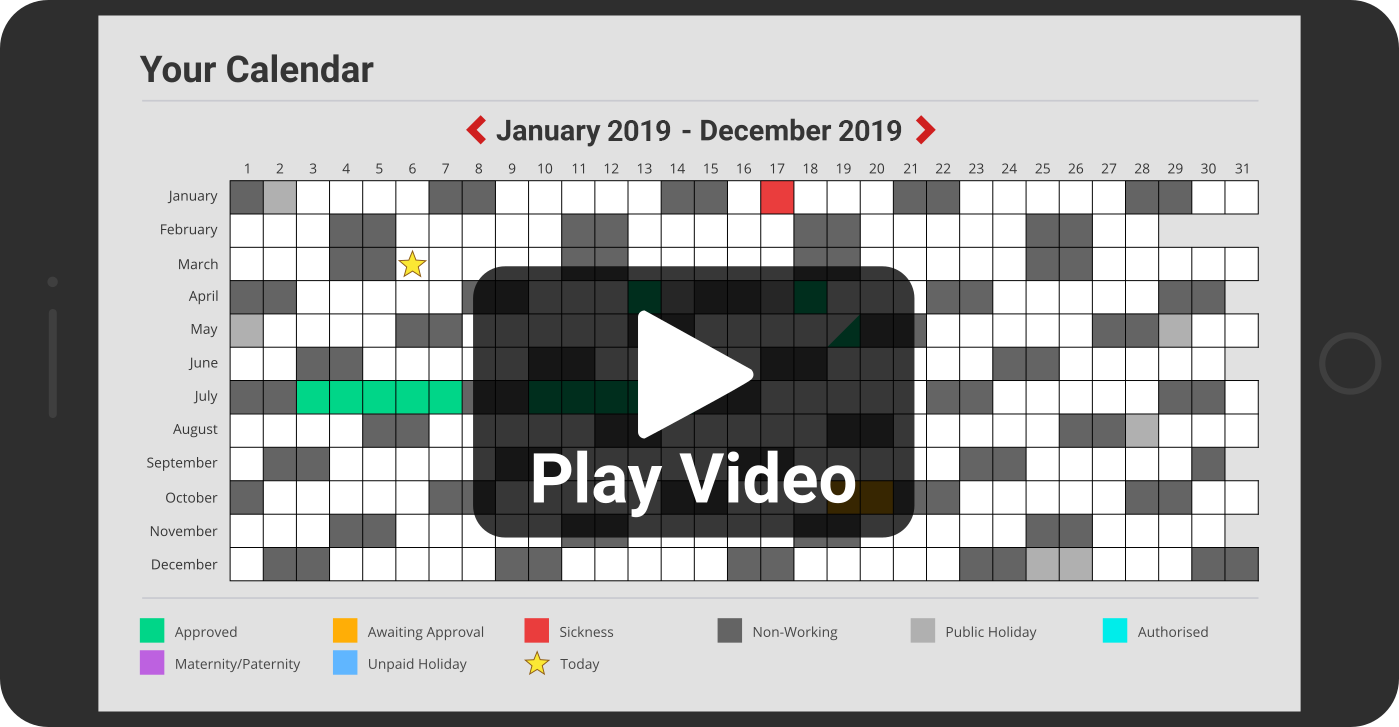 The incredibly simple
employee holiday tracker
If you're currently using paper forms and spreadsheets, then let us show you a better way to manage your employees' annual leave.
Start a 7-Day Free Trial