Welcome to the next in our series of customer case studies, giving you an insight into how The Holiday Tracker has helped companies around the UK simplify managing their annual leave and absence. In their own words.
This month we have Graeme Mills from Mammoth.
1. Could you give us a brief summary of the business, how many people you employ and your role within the business?
The business designs and manufactures products aimed at enhancing well-being. Currently, our focus is on sleep and our mattress/bedding range. We supply mattresses to anyone wanting a recuperative sleep but are used widely by elite athletes. We employ 9 people directly and my role is Director of Performance and I oversee all strategies that support the performance of our people (employed, associates or agents).
2. How long have you been using The Holiday Tracker, how were you managing annual leave beforehand and why did you change?
We've been using Holiday Tracker for around 6 months now and previously we were using a paper-based system and group calendar, which was slow prone to error.
3. What do you love best about The Holiday Tracker?
We love several things about The Holiday Tracker. Generally, its the ease of use and the visual presentation of absence data.  I also like the Bradford factor analysis, which has given us reassurance about our absence patterns.
About Mammoth
Mammoth is a business focused on well being and a leading supplier of mattresses and bedding that have been shown, through clinical tests, to enhance sleep. Endorsed by athletes and loved by everyone who values a great night sleep.
Visit Mammoth's website at www.mammothmattress.com
Read last month's case study: SPF Private Clients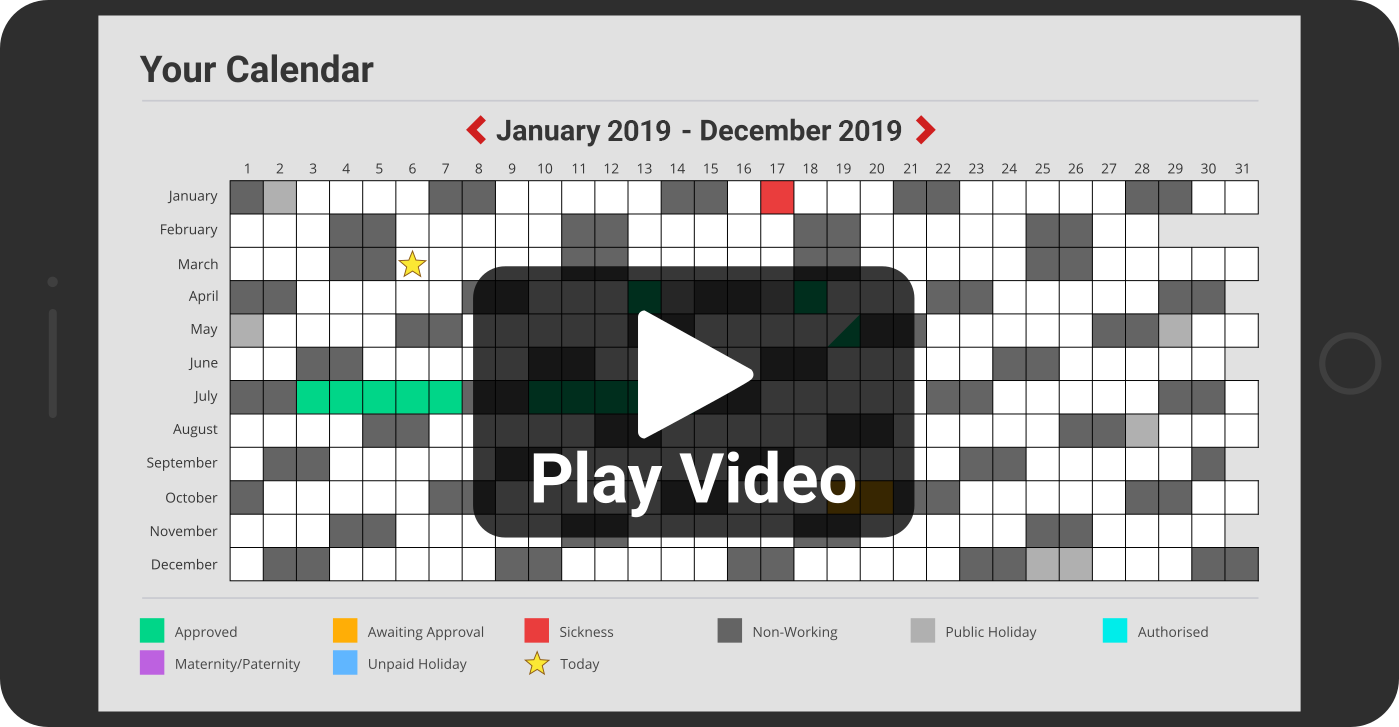 The incredibly simple
employee holiday tracker
If you're currently using paper forms and spreadsheets, then let us show you a better way to manage your employees' annual leave.
Start a 7-Day Free Trial