Homeworking or remote working, is becoming a more practical and appealing prospect for both employer and employee alike. The number of employees in office-based businesses that are capable of working from home has risen greatly, thanks in part to improved technology. In fact, data from the Office for National Statistics shows the number of homeworkers has risen to more than four million.
In the software development industry, it's not uncommon for a company's entire workforce to be distributed remotely, working from all four corners of the globe. In additional to not paying rent for offices, these companies benefit from being able to tap into a global talent pool when hiring new employees.
In this article we dig into some of the considerations you need to bear in mind when evaluating if homeworking could be of benefit to your business.
Health and Safety
A full discussion of the health and safety of homeworkers is beyond the scope of this article, but it's worth mentioning here that before any employee works from home, a health and safety risk assessment needs to be undertaken. A good place to start is the HSE's website on homeworkers: http://www.hse.gov.uk/toolbox/workers/home.htm
Hardware
Depending upon the frequency of the employee's homeworking, you may decide to provide them with a laptop, or if they're permanently home-based, a desktop PC. If they spend most of their time in the office, but a day or two at home now and again, then you can provide them with a "dock" at their office desk which makes it easy to connect a monitor, keyboard and mouse to the laptop, and treat it like a desktop PC.
If your staff predominantly work from the office, but you occasionally allow them to work from home when needed, you might consider having a pool of laptops that employees can access if they need to.
Software
If your company has its own internal systems that employees require access to, then these systems must be accessible externally. If your systems are web-based, then this should be a walk in the park. Even if they're not currently externally facing, IT should be able to make a simple change to your network configuration to change that. Then, because they're accessed by a web browser, your employees can access them from almost any device.
If your systems aren't web-based, then you'll need to implement a bit more network magic to make them available to remote workers. Having your IT department setup a VPN (Virtual Private Network) enables your employees to be securely connected to your internal network from an external location.
Beyond your own systems, you might want to consider using software that supports a more remote and collaborative approach. As an example, many schools are now shifting away from using Microsoft Office and instead using Google Drive. Google Drive allows you to create word processing documents, spreadsheets and presentations, which are then stored securely in the cloud and accessed using a web browser. You can easily share these documents with colleagues so you can collaborate on them together, even making changes at the same time.
Communication
Communication is key to having a functional relationship between your homeworkers and office workers. Being able to ask a quick question of the colleague at the next desk, or shoot the breeze while the kettle boils in the kitchen is no longer possible when homeworking. That's not to say that you can't have short or casual conversations, but the medium has to change.
A lot of companies with distributed workforces have implemented instant messenger-like communication tools. Apps like Slack take that to a new level, unifying team communications and organising them into channels that can be used for projects, teams or departments. Some companies that use Slack have done away with email altogether.
Sometimes you still need to speak to each other and telephone might be the easiest way. If your phone system runs on VOIP, then there's a good chance you can simply issue the employee with a configured phone and it'll work from home. Failing that, a company mobile will get them hooked back into the matrix. Beyond phones, you can initiate an audio call using Skype, but why not take it a step further and setup meetings with video streaming using Skype or Google Hangouts. It's like being in the same room! Almost.
IT support
It goes without saying that Kenny from IT can't just pop over to restart the laptop of a homeworker, so you'll need to ensure IT can still support these employees remotely. Thankfully advances in technology also make this super simple to implement. Companies such as LogMeIn offer a range of products designed to help IT departments support remote workers, allowing them to take remote control of the device as if they're sitting in front of it.
In Conclusion
Obviously homeworking isn't right for all businesses, and it's not a good fit for all employees either. Some people crave the social contact shared workspaces afford and they work better for it. However, as we've hopefully illustrated in this article, the modern-day business workforce doesn't necessarily have to be located in the building to function well, and there are advantages to being more flexible with working locations.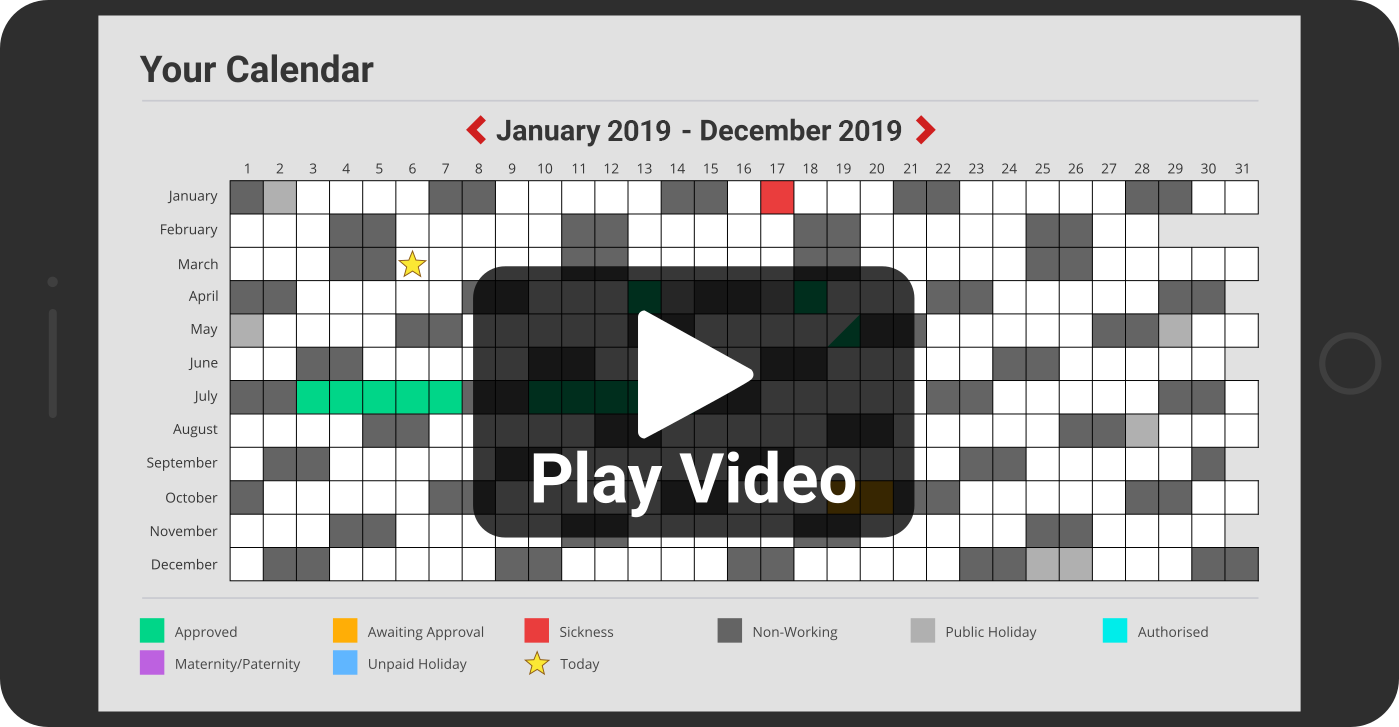 The incredibly simple
employee holiday tracker
If you're currently using paper forms and spreadsheets, then let us show you a better way to manage your employees' annual leave.
Start a 7-Day Free Trial