Update 3.10 contains only two new features:
Related Documents
You can now upload documents against each employee in their profile pages
Request Holidays in Hours
Allow your employees to specify exactly how many hours they're requesting off
As always, the details on these features are below.
Related Documents
In the employee profile pages for each employee, you'll notice a new section titled Related Documents:
Within this section you can upload documents relating to the employee.  To upload a document, simply click the "Upload New Document" button and choose the location of the file on your local computer.  You can create folders by clicking the "Create New Folder" button and you can delve into a folder by clicking on it in the list.
As you upload files they'll be displayed along with an icon and some basic details.  When you click on a file you'll be presented with the options to Download, Delete or Rename.
Once the number of files grows it can be tricky to find the file you're looking for – in this case you can change the ordering of the files using the "Order Files By" buttons and even filter the files by typing keywords into the "Filter Files" box.
Request Holidays in Hours
If any of your employees have their entitlement calculated in hours, you can now enable them to specify how many hours they're booking when requesting holiday.
To enable this feature go to the Company Settings page in the Admin menu and scroll down to the Request Holidays in Hours section:
Select "Yes" to enable this feature and then specify the minute intervals you allow.  For example, if you wish to allow your employees to book half an hour's holiday, or 1 hour and a half, then select "30 Mins" as the interval.  If you only want them to be able to book whole hours, then select "Hours Only".
Then, when an employee whose entitlement is calculated in hours requests holiday, if they select Morning or Afternoon, then they'll also be able to specify the number of hours:
You can find out how many hours have been requested by hovering over the holiday request:
If you have any questions or feedback regarding this update, don't hesitate to get in touch: info@theholidaytracker.co.uk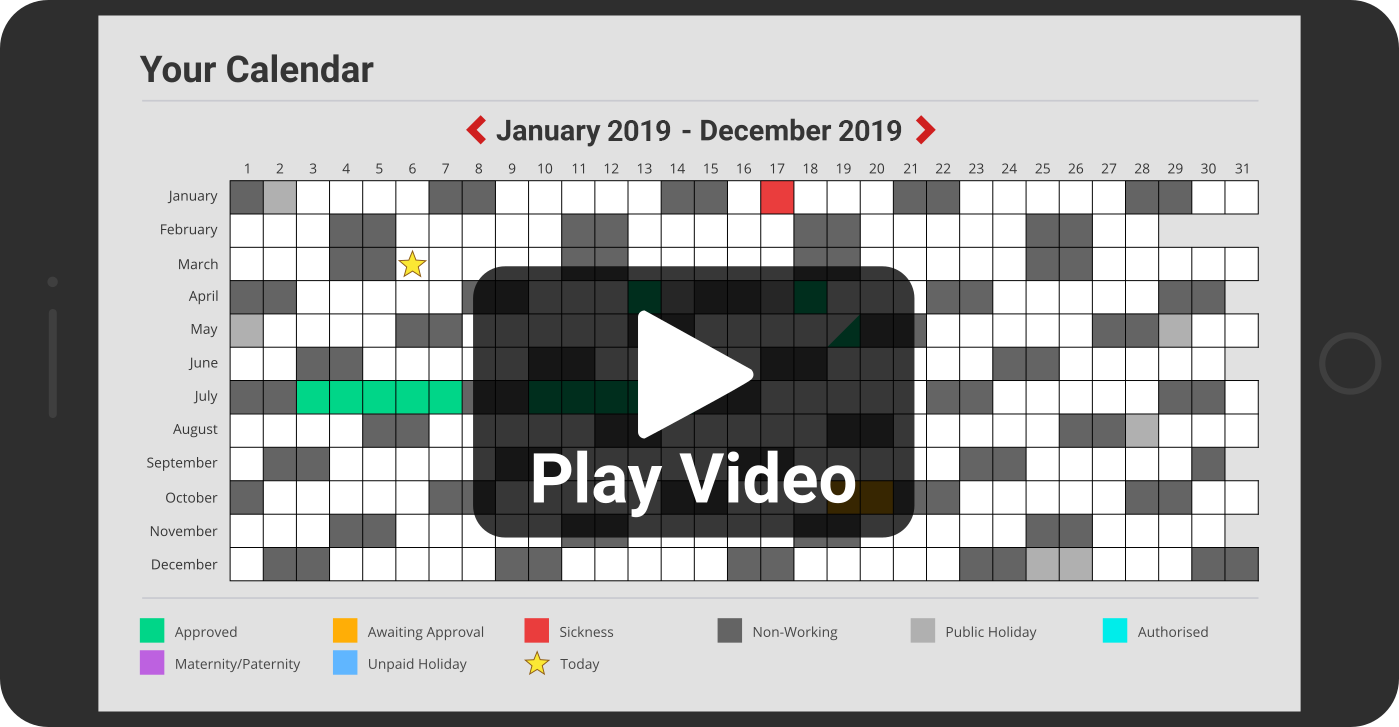 The incredibly simple
employee holiday tracker
If you're currently using paper forms and spreadsheets, then let us show you a better way to manage your employees' annual leave.
Start a 7-Day Free Trial